Eagle Ball Mill Oxide Systems
Quality Oxide From the Oxide Equipment Experts!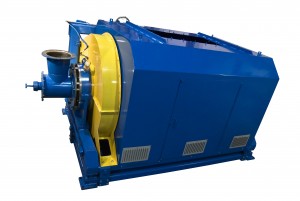 Battery performance is dependent upon the quality of lead oxide used. This is why Eagle's ball mill systems have been designed to produce high quality battery oxide for a wide range of battery types.
Three systems to choose from depending upon your production needs:
M10
330 to 415 kg/Hr
730 to 910 lbs/Hr
(8-10 Metric Ton/Day)
M15
540 to 625 kg/Hr
1190 to 1370 lbs/Hr
(13 – 15 Metric Ton/Day)
M25
910 to 1040 kg/Hr
2000 to 2300 lbs/Hr
(23 – 25 Metric Ton/Day)
Our mechanical and electrical control systems automatically control and maintain critical operating conditions to ensure oxide quality meets specifications. With Eagle's unique PLC control system and mechanical drum design that interacts with the lead pellets during oxide formation, our system provides superior conditions that affect production rate and important battery oxide characteristics such as;
PbO/Pb ratio, particle size, and surface texture.
OXIDE SPECIFICATIONS
Oxide Specification 
Total PbO
Total Free Lead
Apparent density
Acid Absorption
Tetragonal crystal of PbO
Particle Size 
Range
65 to 75%
25 to 35%
.9 to 1.5 g/cm3
240 to 280 mg/g
99%
2.0 to 3.0 micron
Environmental conditions and ease of use for the operator are demanding elements in any processing equipment. Eagle understands these requirements and has developed a control system that provides operators with single Start-Up and Shut-Down buttons for the entire system. And the control also monitors multiple sensors that will automatically shut down the system and alert the operator of any critical issue.
Eagle's knowledge of lead oxides, equipment design and build makes us a leading expert to assist customers in selecting the best system for the battery type to be produced. This knowledge along with a dedicated team of support staff will carry on the Eagle tradition of superior assistance after installation and start-up to ensure your operation meets all requirements.
The Eagle Advantage
Support From The Global Experts in Oxide Manufacturing & Handling Equipment
Superior Control Systems – One-Button Start-Up & Shutdown
Designed To Protect Operators and the Environment
Quality Materials & Construction for Years of No-Hassle Service
Experience why the world's leading battery manufacturers use Eagle equipment and systems. Contact Eagle Today!